Investing in massage is an investment in your health.
Our March special is BAMBOO FUSION MASSAGE! Enjoy a 75-minute session for just $50 in your home! This is your chance to try out this incredible massage.

Get ready for summer with a luxurious HEATED SEASHELL MASSAGE, our April special. Enjoy an introductory session for just $50 in April!
March & April EQUINE MASSAGE special price - just $45 for a full body massage for your equine partner. Combine it with a massage for you for just $40 more!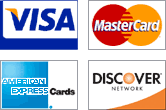 | Service/Product | Rate | |
| --- | --- | --- |
| Canine Massage | $35 | / 60 minutes |
| Deep Tissue Massage | $60 | / 60 minutes |
| Equine | $65 | / 60 minutes |
| Geriatric Massage | $50 | / 60 minutes |
| Lava Shell/Hot Shell Massage | $60 | / 75 minutes |
| Myofascial Release | $60 | / 60 minutes |
| Oncology Massage | $40 | / 60 minutes |
| Reflexology | $40 | / 60 minutes |
| Reiki Master | $50 | / 60 minutes |
| Relaxation Massage | $50 | / 60 minutes |